75. Ef – Mourning Golden Morning

Swedish post-rock group Ef have always been able to capture the essence of emotional instrumental music. But with the addition of hesitant vocals and otherworldly themes, Ef treads new ground with dense production and brilliant arrangements with Mourning Golden Mourning. Now if only we could get them to tour the US.
Audio clip: Adobe Flash Player (version 9 or above) is required to play this audio clip. Download the latest version here. You also need to have JavaScript enabled in your browser.

[mp3] Ef – 401 Lwa from Mourning Golden Morning (2010)
74. Andreya Triana – Lost Where I Belong
Produced by Simon Green, also known as the lounge downtempo artist, Bonobo, Lost Where I Belongis an ambitious and smokey journey into live jazz and minimum capacity venues. While Andreya has been known to work with modern day elctro-jazz artists such as Flying Lotus, Mr. Scruff, and Bonobo's latest record, Black Sands, she now embraces the soul of live instrumentation with soulful grace. Particularly with the title track, Lost Where I Belong, which is disarmingly sexy and slightly intimidating. It's too easy to push her into the "fusion jazz" category or "nu-jazz", both genres hurt my head and remind me of adult contemporary mediocrity. This record is clearly neither of those things.
Audio clip: Adobe Flash Player (version 9 or above) is required to play this audio clip. Download the latest version here. You also need to have JavaScript enabled in your browser.

[mp3] Andreya Triana – Lost Where I Belong from Lost Where I Belong (2010)  
73. Limousines – Get Sharp

2010 marked a big year for The Limousines. What first began as a pet project, Eric Victorino has grown from his previous rock band to a well oiled straight up electro-pop band with fellow band member and other half, Giovanni Giusti. Get Sharpis a tongue-in-cheek take on modern electronic music with a blend of synthetics and organics, sharp, infectious choruses, danceable rhythms with a noticable dose of aural panache and candy-colored pop sensibilities. This is a band we've been watching since their existance and we are very proud of them.
Audio clip: Adobe Flash Player (version 9 or above) is required to play this audio clip. Download the latest version here. You also need to have JavaScript enabled in your browser.

[mp3] The Limousines – Dancing At Her Funeral from Get Sharp (2010)
72. Wild Nothing – Gemini
Jack Tatum AKA Wild Nothing's 2010 solo project was a sneak attach surprise on the throwback reverb-drenched movement. Deathly romantic and pleasantly moving, Gemini sounds familiar while digging deep into modern cinematic pop. With the warmth of Chinatown and fast paced late night drive music of Bored Games, Wild Nothing made youth driven pop music interesting again.
Audio clip: Adobe Flash Player (version 9 or above) is required to play this audio clip. Download the latest version here. You also need to have JavaScript enabled in your browser.

[mp3] Wild Nothing – Chinatown from Gemini (2010)
71. Gorillaz – Plastic Beach

When a band has to follow up to a critically and immensely popular record, they sometimes try to trump that album or at least match it to some degree, but usually fail at it. Gorillaz did what no one expected, they took themselves less seriously and introduced an increased sense of humor that makes Plastic Beachone of the more fun albums of 2010. This is britpop from the future and a unsurprisingly unpredictable and complex record from this respectable group of musicians.
Audio clip: Adobe Flash Player (version 9 or above) is required to play this audio clip. Download the latest version here. You also need to have JavaScript enabled in your browser.

[mp3] Gorillaz – Welcome To The World Of The Plastic Beach from Plastic Beach (2010)
70. Bear In Heaven – Beast Rest Forth Mouth

I remember listening to Bear in Heaven's Beast Rest Forth Mouthon a long bus ride from the airport and wondering why it took me so long to finally listen to this album. It's an atmospheric journey into 90s-style post rock and an charmingly clever take on pop music only seen in bands like The Flaming Lips and Broken Social Scene. This album goes on a mostly electronic route that buzzes, chirps, squeaks, growls, and grooves into synth-rock heaven. There is not quite anything that sounds like this album yet it noticeably borrows from all sorts of bands and styles. However, you just can't slap a label on it.
Audio clip: Adobe Flash Player (version 9 or above) is required to play this audio clip. Download the latest version here. You also need to have JavaScript enabled in your browser.

[mp3] Bear in Heaven – Wholehearted Mess from Beast Rest Forth Mouth (2010)
69. Broken Bells – Broken Bells

When you combine any artist with super producer Brian Burton (Danger Mouse), the results are most likely going be quite brilliant. So when James Mercer, singer/guitarist for the Shins and Danger Mouse announced the formation of Broken Bells, anyone who is a fan of meaningful pop music got excited. Broken Bells became a record of lush live instrumentation and perfectly (almost too perfect) crafted Beatles-style pop songs with a ghostly touch of Burton 's trademark falsetto.
Audio clip: Adobe Flash Player (version 9 or above) is required to play this audio clip. Download the latest version here. You also need to have JavaScript enabled in your browser.

Broken Bells – The High Road from Broken Bells (2010)
68. Glasser – Ring
The atmosphere of Glasser's Ring is instantly recognizable; shimmering, full, and overgrown with color and imagination. Really a one-woman band, Cameron Mesirow breezes out a stream of gorgeous, dark, and otherworldly chamberpop that sounds like the soundtrack to an jounrey through a dream. This is a smart, sweet, and sonically original recording which only disarms the listener with repeated listening. The sensitivity of Ring is deeply felt and if you miss Bat for Lashes already, you might want to give Glasser a listen.
Audio clip: Adobe Flash Player (version 9 or above) is required to play this audio clip. Download the latest version here. You also need to have JavaScript enabled in your browser.

[mp3] Glasser – Home from Ring (2010)
67. The Roots – How I Got Over
Probably my favorite Roots album in a long time, How I Got Over is a mature and heartfelt release that highlight's the band's chemistry. With tracks like Now or Never (featuring Phonte of Little Brother and Dice Raw), Dear God 2.0 (featuring Jim James of My Morning Jacket), and the addicting Joanna Newsom sampled Right On, this a cohesive collection of genuine hip hop without filler.
Audio clip: Adobe Flash Player (version 9 or above) is required to play this audio clip. Download the latest version here. You also need to have JavaScript enabled in your browser.

[mp3] The Roots – Dear God 2.0 from How I Got Over (2010)
66. Zola Jesus – Stridulum 2
Zola Jesus (Nika Roza Danilova) has been named the 'American Fever Ray' by some, but she's definitely not that. Not that one is better than the other, it's that Zola has set herself up with subtle album release, rather than something epic. And the result is a haunting and heavy journey of deep melancholy that deals with a level of darkness and vulnerability which tends to put her in a linage stemming from creative influences that span beyond music alone.
Audio clip: Adobe Flash Player (version 9 or above) is required to play this audio clip. Download the latest version here. You also need to have JavaScript enabled in your browser.

[mp3] Zola Jesus – Sea Talk from Stridulum 2 (2010)
65. Girl Talk – All Day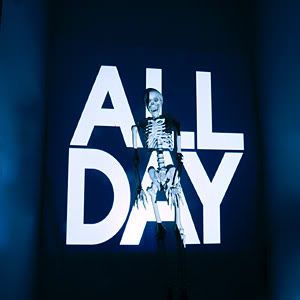 Well it's certainly not a surprise that this album marches right into your ears and demands some serious dance moves. Greg Gillis has done it again with one more mash-up masterpiece that make many wonder, "What the fuck is going on in this guys brain?"
Audio clip: Adobe Flash Player (version 9 or above) is required to play this audio clip. Download the latest version here. You also need to have JavaScript enabled in your browser.

[mp3] Girl Talk – Oh No from All Day (2010)
64. Spoon – Transference
While not the best of the their extensive and respectful catalog, Spoon still made an impressively original and boisterous album. Transference is a more raw and broader album and mirrors the feeling Girls Can Tell gave me, which is a bare bones rock 'n roll sidekick with foot tapping minimalistic drums and the usual sharp vocal venom. Most of all, it's got attitude and that why Spoon is one of the most successful indie rock bands existing now.
Audio clip: Adobe Flash Player (version 9 or above) is required to play this audio clip. Download the latest version here. You also need to have JavaScript enabled in your browser.

[mp3] Spoon – The Mystery Zone from Transference (2010)
63. Sleigh Bells – Treats
I treated Sleigh Bells like a punch in the face; every song I braced for impact and was shattered nearly every time. Each beat is shot at you like cannon fire and you can't help but understand the utter insanity of this act. Label all you want, but Sleigh Bells isn't to be pigeon holed. Treats is an intimidating and explosive album with a party attitude and a sense to seriously fuck shit up. M.I.A. may have failed to make blistering beats fun again, but Sleigh Bells rightfully picked up the baton, wrapped it in ammunition and tossed it at the listening public. Brace yourselves.
Audio clip: Adobe Flash Player (version 9 or above) is required to play this audio clip. Download the latest version here. You also need to have JavaScript enabled in your browser.

[mp3] Sleigh Bells – Tell'em from Treats (2010)
62. Gil Scott-Heron – I'm New Here
This is a smokey and dark return of a legend who has seen some heavy times. I'm New Here is raw account of Gil Scott-Heron's inner demons and many sins he's committed throughout his life. Mixed with magnetizing spoken word and soulful gravitas, I'm New Here channels Cohen-like melancholy with a certain deeper wisdom of a man who knows heartbreak. You can't help but respect this record.
Audio clip: Adobe Flash Player (version 9 or above) is required to play this audio clip. Download the latest version here. You also need to have JavaScript enabled in your browser.

[mp3] Gil Scott-Heron – New York Is Killing Me from I'm New Here (2010)
61. Toro y Moi – Causers of This
This quickly became my 'night drive' record for this past summer. A charming and glistening addition to the booming 'chill-wave' genre that I felt was getting a bit too saturated already. But for me, Toro made an original and enjoyable album with enough glow to brighten your night as well.
Audio clip: Adobe Flash Player (version 9 or above) is required to play this audio clip. Download the latest version here. You also need to have JavaScript enabled in your browser.

[mp3] Toro y Moi – Blessa from Causers of This (2010)
60. Twin Shadow – Forget
The catchy and synth heavy Forget was released on Terrible Records, which was founded by Grizzly Bear's Chris Taylor (who also produced the record) and may be a proper launch for this unique artist. The album divides it's emotions of loneliness and carefree inhibitions quite eloquently with chiming keyboards and shiny synth-pop with a touch of new wave tribute. Twin Shadow is definitely one to watch in 2011.
Audio clip: Adobe Flash Player (version 9 or above) is required to play this audio clip. Download the latest version here. You also need to have JavaScript enabled in your browser.

[mp3] Twin Shadow – Castles In The Snow from Forget (2010)
59. Eluvium – Similes
Like a beautiful and rare animal finally emerging from it's cave after years of hibernation, Eluvium's new album for the first time featured both percussion and vocals. This further expanded the very talent that is Eluvium. You would think that I would be afraid of change or any kind of stray from the usual ambient, droning, and emotional feel of traditional Eluvium, but I trusted him…and was rewarded with Similes.
Audio clip: Adobe Flash Player (version 9 or above) is required to play this audio clip. Download the latest version here. You also need to have JavaScript enabled in your browser.

[mp3] Eluvium – The Motion Makes Me Last from Similes (2010)
58. Junip – Fields
It's easy to say that Junip sounds like José González: The Band, the most distinct element of Gonzalez's performance, his vocal approach, remains and that signature guitar styling is alive in Junip's structure. However, a dynamic and lush atmosphere is now in place and gives life to this already well-respected musician's talent. While José solo is intimate and uncomplicated on it's own, Junip is a whole 'nother entity that focuses on the ensemble and not José's campfire affection. This album is huge and nice direction for this already amazing singer-songwriter.
Audio clip: Adobe Flash Player (version 9 or above) is required to play this audio clip. Download the latest version here. You also need to have JavaScript enabled in your browser.

[mp3] Junip – Don't Let It Pass from Fields (2010)
57. Broken Social Scene – Forgiveness Rock Record
With so many bands trying to match the intensity of Broken Social Scene and drawing influence from their signature sound, you'd think we would have grown out of this band. Not true. Forgiveness Rock Record blasts with the usual melodic guitar work, inspiring spirituality, and a bulletproof wall of advanced orchestration.
Audio clip: Adobe Flash Player (version 9 or above) is required to play this audio clip. Download the latest version here. You also need to have JavaScript enabled in your browser.

[mp3] Broken Social Scene – World Sick from Forgiveness Rock Record (2010)
56. Con Brio – From The Hip
The Bay Area has always been booming with amazing music, but I did not see this coming. Con Brio is coolness evolved with a gentle sense of wonder thrown in. Their debut record From The Hip is strong and drifting jazz and never forced or flimsy. It's one of the most entertaining and ethereal albums to come out of the Bay Area and I am so excited to see where they go next.
Audio clip: Adobe Flash Player (version 9 or above) is required to play this audio clip. Download the latest version here. You also need to have JavaScript enabled in your browser.

[mp3] Con Brio – Rampage from From The Hip (2010)
55. Wintersleep – New Inheritors
I was at first taken back by Wintersleep's direction with this record. But it didn't take long for me fall in love with New Inheritors. It's a visionary album that takes it's time to charm you and then ropes you in with it's pure rock intensity and maturity. Wintersleep is that rare kind of band that continues to surprise me and New Inheritors is no exception.
Audio clip: Adobe Flash Player (version 9 or above) is required to play this audio clip. Download the latest version here. You also need to have JavaScript enabled in your browser.

[mp3] Wintersleep – Trace Decay from New Inheritors (2010)
54. Big Boi – Sir Luscious Left Foot…The Son Chico Dusty
A predictably catchy and all around funky album that bursts with Southern flavor and an impressive list of guests. Make no mistake about it, this is an enormous album with all the bells and whistles. Nothing is left standing when Sir Lucious Left Foot wraps up, marvel at it's majesty.
Audio clip: Adobe Flash Player (version 9 or above) is required to play this audio clip. Download the latest version here. You also need to have JavaScript enabled in your browser.

[mp3] Big Boi – Turns Me On Ft. Sleepy Brown And Joi from Sir Luscious Left Foot…The Son Chico Dusty (2010)
53. Foals – Total Life Forever
Total Life Forever is without a doubt, Foals' most mature and thought-out record since their previous effort, Antidotes. The swarming mosquito guitars and charismatic vocals remain, but a new found vulnerability has evolved. Tracks like After Glow and Spanish Sahara burst open with 6 minute long emotional progress and bare bones passion. What emerged as an evil Bloc Party has evolved into a serious and articulate band that have crafted a carefully layered and romantic record.
Audio clip: Adobe Flash Player (version 9 or above) is required to play this audio clip. Download the latest version here. You also need to have JavaScript enabled in your browser.

[mp3] Foals – Song from Total Life Forever (2010)
52. Ólöf Arnalds – Innundir Skinni
Ah yes, Ólöf Arnalds is one of a kind. While many were awestruck by Joanna Newsom's musings, Ólöf was slipping under the radar with an organic feel and lively orchestration. Innundir Skinni is communal with it's Icelandic ties and so disarmingly sweet that no one with a soul can resist it's allurement.
Audio clip: Adobe Flash Player (version 9 or above) is required to play this audio clip. Download the latest version here. You also need to have JavaScript enabled in your browser.

[mp3] Ólöf Arnalds – Innundir Skinni from Innundir Skinni (2010)
51. Damien Jurado – Saint Bartlett
It's so nice to see Damien expand and grow like he has over the years. He's gone from a lonely singer-songwriter to a meticulous composer of definitely one of his finest records to date. This is Springsteen-size ingenuity with genuine songwriting at it's most honest. I am so happy with Saint Bartlett.
Audio clip: Adobe Flash Player (version 9 or above) is required to play this audio clip. Download the latest version here. You also need to have JavaScript enabled in your browser.

[mp3] Damien Jurado – Cloudy Shoes from Saint Bartlett (2010)