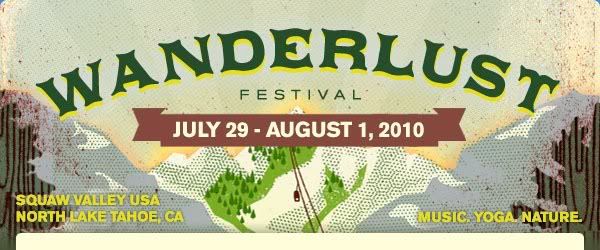 Last year's Wanderlust Yoga & Music Festival was blooming with the latest and greatest of indie rock with acts like Common, Spoon, Andrew Bird, Jenny Lewis, Broken Social Scene, Gillian Welch, Girl Talk, Sharon Jones & The Dap Kings, Rogue Wave, Amanda Palmer, Kaki King, and Mates of State. That's quite an epic line-up for a festival in the mountains of Squaw Valley in Lake Tahoe, CA. However, there must have been a bunch of letters sent to the organizers of Wanderlust saying, "Hey! How 'bout in 2010…you quit with the indie rock crap and bring in some electronic and world music to Wanderlust! The yoga thing isn't hippie enough for me. I need bongo drums!"
Well they must have been listening because this year's line-up features Moby, Bassnectar, Brazilian Girls, Pretty Lights, Yard Dogs Road Show, Beats Antique, Rupa & The April Fishes, MC Yogi, Orgone, among others. That won't stop us at Kata Rokkar from reporting about this bizarre and unique festival. While I will be missing Friday's line-up, I'll try to capture the essence of Wanderlust. Which is probably…hippies? I don't know. There seems to be a more dance aspect to this line-up though. Which to be fair, seems like what they are trying to do.
More information on Wanderlust Yoga & Music Festival 2010
Location: 1960 Squaw Valley Road, Olympic Valley, CA 96146
Schedule: Click here.
Tickets: Click here
FRIDAY SPOTLIGHT: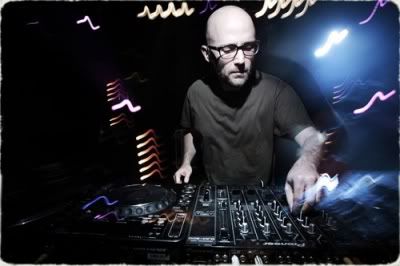 I won't be in Tahoe for these guys, but if you're attending Wanderlust this weekend, you might want to check out Pretty Lights. Heavy beats and entertaining party songs that don't grow boring despite their long duration. I'd be curious to catch Moby; not the hugest fan, but I'd be willing to give him a shot. Might have to dust off 1999's Play this weekend.
Pretty Lights – The Pulse Stage – 9pm
Moby – The Pulse Stage – 10:30pm
Audio clip: Adobe Flash Player (version 9 or above) is required to play this audio clip. Download the latest version here. You also need to have JavaScript enabled in your browser.

[mp3] Pretty Lights – I Can See It In Your Face from Making Up A Changing Mind (2010)
Among all this World music clogging up Friday, there is one shining star; Brooklyn's own Kelli Scarr. Kelli's music is a charming kind of stripped down folk that fits nicely in this beautiful mountain-scape environment. Her latest album, Piece, is not unlike something you'd hear from Azure Ray or First Aid Kit. So try to catch her at the Casbah Stage at 4pm, a few hours before she provides backup vocals and keyboards for her friend, Moby.
Audio clip: Adobe Flash Player (version 9 or above) is required to play this audio clip. Download the latest version here. You also need to have JavaScript enabled in your browser.

[mp3] Kelli Scarr – Salt to the Sea from Piece (2010)